380x Explorer
$849.00 – $1,199.00
-
About the 380x Explorer
Fast-Water or Flat Waters – The Tough Explorer Kayaks Are a Great Whitewater Kayak or All-Around Family Kayak.
How Tough Can Inflatable Kayaks Be? Take a look.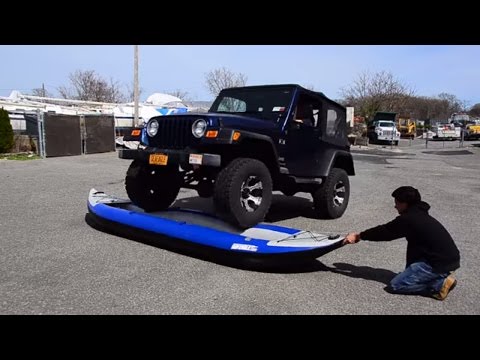 Tackle your adventures in tandem. The 380x is made to be ridden by one or two persons. Now you can do what others only dream of with our most versatile kayak series ever!
Designed to tackle whitewater, open-water, and now down-wind sailing! Large enough for two but small enough for one! The 380x does it all!
About the Explorer™ Series
Sea Eagle Explorer Kayaks are great wet or dry boats – they are tough enough for class four whitewater, but stable, dry and comfortable on flat water as well.
Now with 16 super-fast self-bailing drain valves that can be left open for wet whitewater and ocean kayaking or closed for high and dry flat-water paddling.
The Explorers also feature a removable slide skeg for improved tracking on open water. Pound for pound these new Explorers are champions capable of handling any type of adventure!
Description
New, Lighter, Stronger Sea Eagle Explorers are Here!
If we had to choose one inflatable boat, it would be the Sea Eagle 380x Explorer Deluxe. It doesn't track like the Sea Eagle 385 FastTrack and it's not as fast as the Sea Eagle RazorLite but "Tough as a Boot" Sea Eagle Explorer tracks well enough and is fast enough and versatile enough and will do all the  things the other kayaks will do and some things the other Sea Eagles kayaks can't do!
The Explorer can not only do class IV whitewater it can also in a pinch hold four kids or three adults. The Explorers' 11.5″ tubes can ease the entry of the handicapped or elderly paddlers. It's our driest kayak and a great fishing platform.  The Sea Eagle 380's flat bottom can more easily pulled further on shore for safes and drier entry ans exit. I guess those old all purpose Sea Eagle 380 Explorers have won me over. They'll win you over too!
The New Explorers features:
Cutting edge design- cuts weight by 20%
Fewer seams- increases structural strength
16 Drain valves- to get water out quickly
A Removable Skeg- for flatwater tracking
Full length Drop-Stitched Floor- for super rigidity and faster paddling
The Legendary Explorers were introduced in 1978 and have been living up to their name for 34 years by traversing waterways around the world. The new lighter stronger Explorers are made possible by advancements in technology plus some good old fashioned kayaking experience. Get the best of both worlds; a time-tested proven performer, and a refined state-of-the-art kayak.
Sea Eagle Explorer Kayaks were first introduced in 1978. We are very proud to introduce the 4th complete redesign in their history. These new Sea Eagle 380x & 420x Explorers now feature a full length, lash-down high pressure drop stitch
floor for greater structural strength and rigidity and a large removable slide skeg for true tracking ability. Because the drop stitch floor is only 3" thick, it provides a very low center of gravity, greater cockpit depth and more inside cockpit space for extra gear.
A great new feature is the 16 open and shut drain valves which allow you to drain the kayak super-fast in heavy white water and in ocean surf, yet also allows you to run completely dry on flat-water rivers, open lakes and bays. Best of all, these Explorers are made with new ultra light, super strong 1000 denier material that reduces greatly their weight (5 & 7 lbs.)
Light enough and compact enough to be checked in as airline luggage, yet easy to be paddled by one or two people. These are great all around kayaks for growing families, serious open water paddling kayaks and true expedition quality craft that can be taken into the wilderness for weeks at a time.
Additional information
| | |
| --- | --- |
| kayaks packages | Deluxe Solo, Deluxe, Pro Kayak, Pro Carbon |
Specification
Person Capacity : 3
Hull Weight : 40 lbs.
Length : 12 ft. 6 in.
Beam : 3 ft. 1 in.
Interior : 11′ 9″ x 15″
Load Capacity :3 Person or 750 lbs.
Deflated : 31″ x 20″x 9″
Chambers : 3 (port, starboard, floor)
Tube Diameter : 11.5″
Air Valves : 3 Recessed One Way
Inflation time : 8 min
Seam : Quadruple Overlapped
Material : 1000 Denier Reinforced
Engine Capacity : 34 lbs. thrust electric (max engine weight 15 lbs)
Floor : Removable High Pressure Drop Stitch Floor
Whitewater Rating : Suitable up to Class IV
Inflation Pressure : 3.2 psi
Standard Features
NMMA Certified
16 High Capacity Self-bailing Drain Valves
Large, Removable, Swept Back Skeg for Flatwater Touring
Front & Rear Spray Skirts with Carry Handles and bungee cords
Separate Drop Stitch floor for rigidity
24 D-rings to secure seats and gear
One-Way Air Valves
Sea Eagle motormount receivers for optional motormount
Printed Instructions
Captain Tim's Tips